SSL-varmenteet
Suojaa sivustosi ja lisää verkkosivuston turvallisuutta.
Vaikka internetti tarjoaa ilmaisia sertifikaatteja verkkosivuston tekijöille, kannattaa silti miettiä onko tietoturva oikea paikka, jossa säästää rahaa.
SSL-paketit
Verkkotunnuksen vahvistus (DV)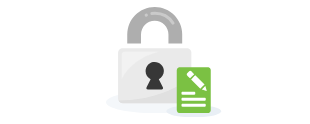 Normaali tietoturva
Vain verkkotunnuksen vahvistus. Myönnetään muutamassa minuutissa. Ihanteellinen blogeihin, sosiaaliseen mediaan, käyntikorttisivuihin ja henkilökohtaisiin verkkosivustoihin.
Tilaa
Organisaation vahvistus (OV)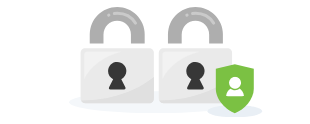 Vahva yritystason SSL-varmenne
Perus henkilöllisyyden todentaminen. Ihanteellinen pienyritysten verkkosivustoille ja arkaluontoisia tietoja käsitteleville sivuille (Verkkomaksut jne.).
Tilaa
Laajennettu vahvistus (EV)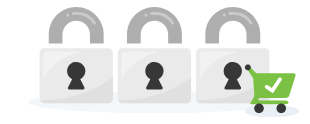 Maksimaalinen suojaus ja luottamus
Täydellinen henkilöllisyyden vahvistus. Ihanteellinen liike- ja verkkokauppasivustoille, jotka haluavat tarjota vierailijoille maksimaalisen luottamuksen.
Tilaa
Etkö ole varma, minkä valita? Anna meidän auttaa sinua päättämään!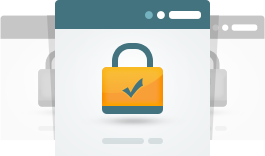 Mikä on SSL-varmenne?
SSL-varmenteet ovat olennaisen tärkeitä Internet-turvallisuudelle. Niitä käytetään salatun yhteyden muodostamiseen ja tietojen siirtämiseen turvallisesti selaimen tai käyttäjän tietokoneen ja palvelimen tai verkkosivuston välillä.
Muodostaa suojatun yhteyden selaimen ja palvelimen välille
Salaa viestinnän asiakkaiden suojaamien arkaluontoisten tietojen suojaamiseksi
Aseta lukko verkkoselaimesi viereen selaimessa
Todentaa organisaation identiteetin
Tavalliset SSL (Domain Validated) -sertifikaatit ovat helpoin ja yleisin SSL-varmenteen tyyppi. OV- ja EV serfifikaatit myös todentaa sen yrityksen tai organisaation henkilöllisyys, jolla on sertifikaatti, joka antaa enemmän luottamusta loppukäyttäjille.

SSL-sertifikaattipalvelumme kanssa, sinun ei tarvitse suorittaa manuaalisia vaiheita uusien varmenteiden määrittämiseksi ja käyttöönottamiseksi vuosittain. Luomme uusintatilauksen automaattisesti, kun varmenteesi on lähes voimassa. Maksun jälkeen määritämme, vahvistamme ja toimitamme uuden varmenteen automaattisesti sinulle.

* Verkkotunnustasi on isännöitävä saman isännöintipalvelun kautta (Tietokettu.net), joka myi SSL-varmenteen, ja palvelimen on käytettävä cPanelia, Pleskiä tai DirectAdminia.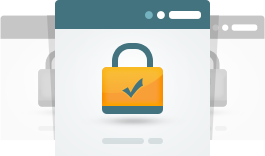 Paranna hakukoneoptimointiasi
Luo luottamus ja online-turvallisuus verkkosivustosi kävijöille ja yrityksille.
Google haluaa tehdä verkosta turvallisemman, ja suuri osa siitä on varmistaa, että sivustot, joihin ihmiset pääsevät Googlen kautta, ovat turvallisia. Siksi SSL: ää käyttävien verkkosivustojen on osoitettu hyötyvän korkeammasta sijoituksesta hakutuloksissa.
Siellä on myös paljon enemmän syitä, miksi sinun kannattaa harkita SSL: n lisäämistä verkkosivustoosi.:
Salaa arkaluontoiset tiedot
Suojaa käyttäjien yksityisyyttä
Suojatut verkkotapahtumat
Aktivoi HTTPS ja lukituskuvake
Varmista virallisuus
Paranna SEO-sijoitusta
Säästäminen on kannattavaa, mutta onko tietoturvassa säästäminen järkevää?


Verkkosivustot joissa ei ole SSL-varmennetta näytetään epäturvallisina. Varmistathan, että sivullasi on aina jonkinlainen SSL-varmenne!
Suojaa sivustosi muutamassa minuutissa täysin automatisoidun hallinnan ja käyttöönoton avulla.
Extended Validation SSL-varmenne
Vaikka kaikki SSL-varmenteet käyttävät samanlaisia menetelmiä tietojesi suojaamiseen ja vahvistamiseen, niiden tarjoama luottamuksen ja väitteiden taso vaihtelee.
Extended Validation sertifikaatit tarjoavat korkeimman tason validoinnin ja luottamuksen. Ne vahvistavat ja näyttävät yritysten ja organisaatioiden nimen ja sijainnin, jotta asiakkaat saisivat lisää itseluottamusta käsitellessään yrityksiä verkossa..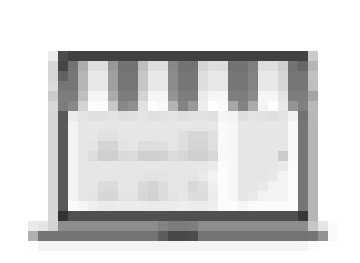 Verkkotunnuksen vahvistus (DV)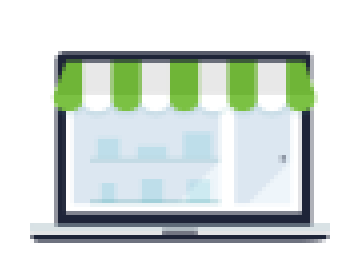 Organisaation vahvistus (OV)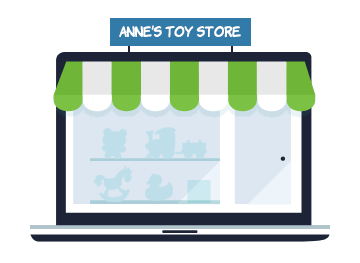 Laajennettu vahvistus (EV)
Vaikka verkkoturvallisuuden tarve on yleinen, kaikkia SSL-varmenteita ei luoda yhtä suurina. Alla olevan oppaan tarkoituksena on auttaa sinua päättämään, minkä tyyppinen varmenne sinulle sopii.
Verkkotunnuksen vahvistus (DV)
Vahvistaa vain verkkotunnuksen omistajuuden ja hallinnan
Issued in minutes
Maintains browser compliance
Ideal for non-critical web pages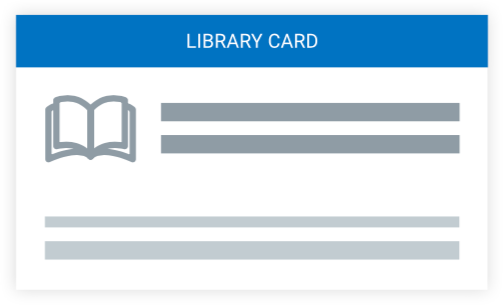 Think of DV like getting a library card—no confirmation of who you really are, very minimal requirements to obtain and issued very quickly.
Browse Domain Validation Certificates
Organization Validation (OV)
Enhanced validation including authenticating the identity of the applicant
Issued within one day
Maintains browser compliance
Ideal for more sensitive webpages such as login pages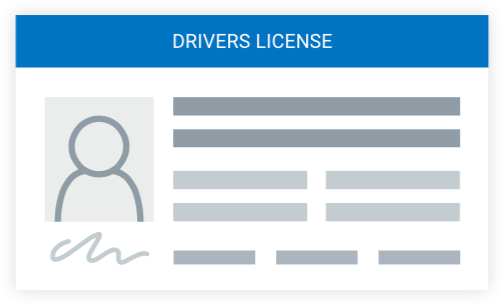 Think of OV like getting a driver's license—more hoops to jump through than a library card but more trusted as a form of identification.
Browse Organization Validation Certificates
Extended Validation (EV)
Standards-based approach to authentication, representing the highest level of authentication for SSL Certificates
Typically issued within 1-3 days
Maintains browser and other industry compliance
Ideal for sensitive webpages including ecommerce, online banking, account signups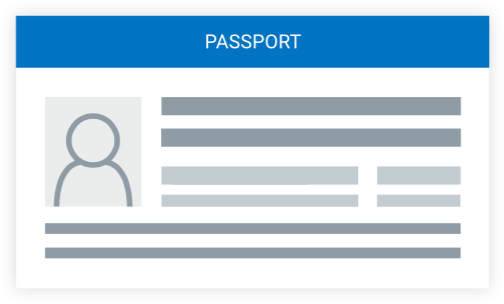 Think of EV like getting a passport—much more stringent processes, longer lead times and more verification of who you are than with a library card or driver's license. Recognized internationally as the most trusted way to verify your identity.
Browse Extended Validation Certificates
RapidSSL

RapidSSL® Certificates help you keep your customers' transactions secure with up to 256-bit data encryption and site authentication. Buy a certificate and speed through enrollment with automated domain control validation. Best of all, our SSL certificates are among the most affordable in the industry. We keep our costs down and pass the savings on to you.

GeoTrust QuickSSL Premium

Secure your website fast. GeoTrust® QuickSSL® Premium certificates are one of the quickest ways for you to start protecting online transactions and applications with SSL. With an automatic authentication and issuance process, it takes just minutes to get your QuickSSL Premium SSL certificate. After that, managing and renewing your certificates is a snap. With GeoTrust, you get inexpensive SSL without sacrificing convenience, choice, or reliability.

RapidSSL Wildcard

RapidSSL® Wildcard Certificates help you secure multiple subdomains with one low-cost SSL certificate issued to *.yourdomain.com. Protect your customers' personal data with up to 256-bit encryption. Automated domain control validation makes site authentication a breeze. At RapidSSL, we believe in providing the SSL protection you need at a competitive price.

GeoTrust QuickSSL Premium Wildcard

Secure your domain and all same level subdomains fast. GeoTrust QuickSSL Premium Wildcard certificates are one of the quickest ways to start protecting all your subdomains on a single certificate. Our automated email authentication process means you get your certificate in minutes. With QuickSSL Premium wildcard certificates, you get unlimited subdomains and on an unlimited number of servers - one certificate that will adapt as your business grows.

GeoTrust True Business ID Wildcard

Simplify certificate management with the convenience of a Wildcard certificate. GeoTrust® True BusinessID Wildcard certificates allow you to secure multiple subdomains on a single certificate, reducing management time and cost. Whether it's your company's home page or your mail server's hostname, protecting sensitive information is your goal — and it's our goal too.

GeoTrust True BusinessID

Business-class SSL—only better. When it comes to selecting SSL security for your business, you have a lot of choices. With GeoTrust, the decision is easy. GeoTrust® True BusinessID SSL certificates let your customers know that your site is trustworthy and that you take their security seriously enough to get your certificate from a globally trusted certificate authority.

DigiCert Secure Site

Protect your website or email traffic with industrial-strength 2048-bit encryption with a Secure Site SSL Certificate.

DigiCert Secure Site Pro

With Secure Site Pro SSL offer high-assurance certificate with added features for comprehensive website security.

GeoTrust True Business ID with EV

Make a strong security statement with the green address bar. GeoTrust® True BusinessID with EV (Extended Validation) is our premium business-class SSL security product, visually confirming the highest level of authentication available among SSL certificates. The green bar says it all. Web site visitors really notice when the address bar turns green in their high-security browsers and the organization field starts to rotate between your business name and GeoTrust.

DigiCert Secure Site EV

Secure Site Extended Validation (EV) SSL Certificates protect your most valuable assets–your customers and your brand–from phishing scams and online fraud.

DigiCert Secure Site Pro EV

Secure Site Pro EV SSL is the highest authentication with extra features for comprehensive website security and robust protection against identity-targeted attacks.
What is an SSL Certificate?
SSL Certificates enable data encryption on the internet and allow data to be transmitted securely from a web server to a browser. With SSL, your website can use the https protocol and will display a padlock in end users web browsers to indicate the connection is secure.
Why do I need an SSL Certificate?
SSL Certificates are an essential part of the internet. They not only encrypt communication between your computer and the server where a website is located, but they also provide verification that a site is what it claims to be.
What are the different types of SSL?
There are 3 different levels of vetting that SSL Certificates are based upon. Domain Validated (DV) , Organization Validated (OV), and Extended Validation (EV). The major difference between the types of certificate relates to the information the Certificate Authority, RapidSSL, GeoTrust and DigiCert, requires and validates in order to issue a certificate. The higher levels of certificate require more information, and often is displayed in the browser bar. EV SSL for example turns the browser bar green and displays the organization name to visitors to generate more trust.
What is a Wildcard SSL Certificate
A Wildcard SSL certificate provides the same encryption and authentication features as other SSL certificates but can also be applied to an unlimited number of subdomains of a website. A Wildcard SSL certificate supports the root domain (example.com) as well as its subdomains. Lue lisää
What are the advantages of an EV SSL Certificate?
EV, or Extended Validation, is the highest class of SSL available today and gives more credibility and trust to your website than other SSL Certificates. They include features such as the green address bar and display of your company name that have been proven to boost trust and consumer confidence.
SSL-varmenteemme tulevat yhdiltä luotettavimmista varmenteen myöntäjistä.