In this guide I will show you how to connect in to your virtualserver with NOVNC.
1. First you need to log in to our page.
2. Then when you are in the client area, find your vps from the list and click "View details" button.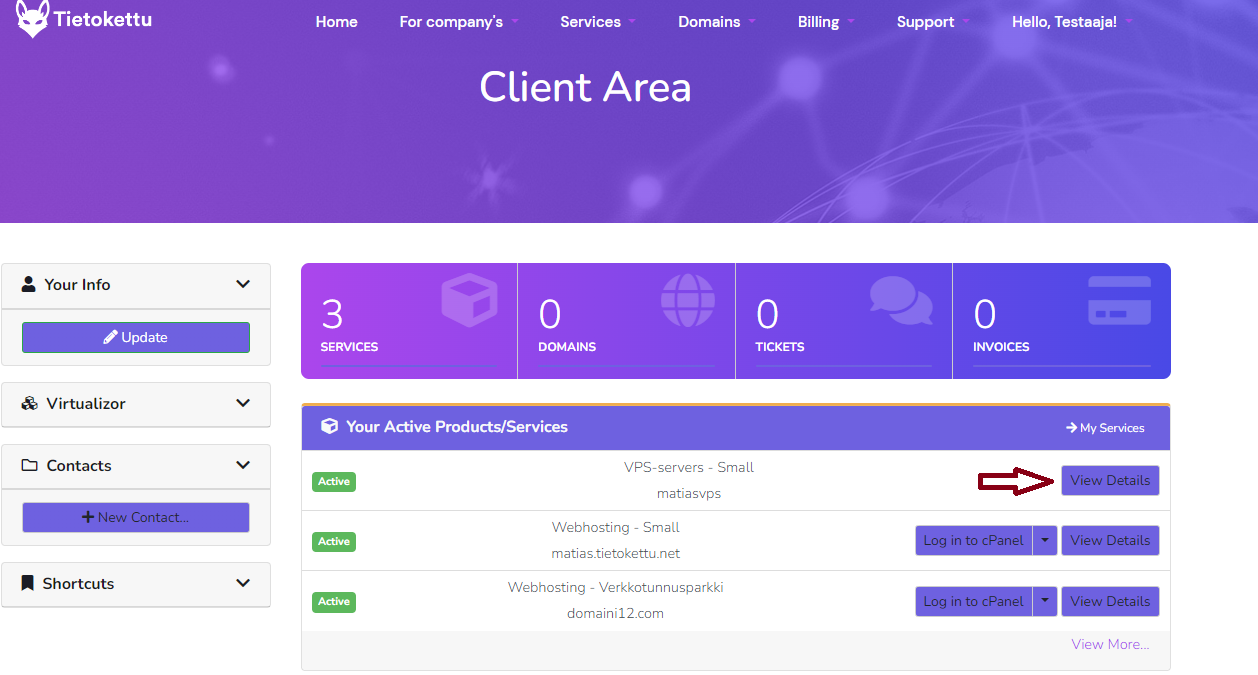 3. When you are in the server details page, click the VNC icon.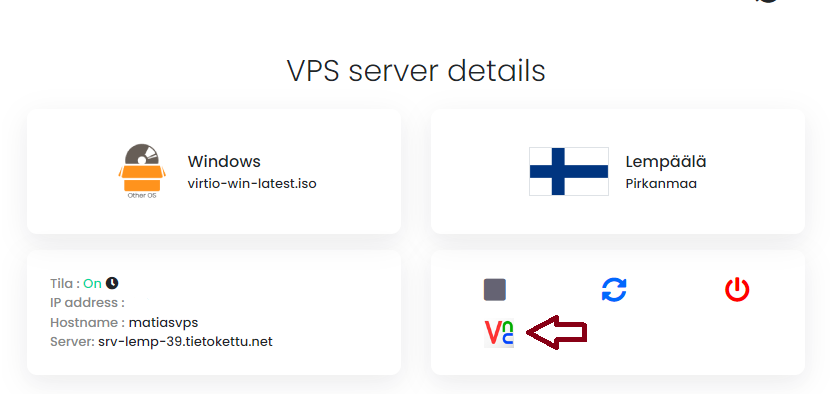 4. Then click "Start the NOVNC view".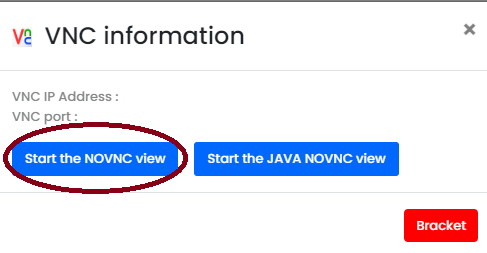 5. Then a new window will pop up and then you can control your server with NOVNC.
I hope this guide was helpful and if there is any problems, please contact us.